This holiday season is definitely not going to be normal, so why should the decorations be? That was Demi Lovato's thinking when she brainstormed a concept for her Christmas decor, and what she came up with was truly one of a kind.
The music artist collaborated with Argyle Design, the firm that decorated her artful home, on Christmas decorations that no one else in the world has — and they're really something.
Instead of doing a traditional tree, Demi has a glitter-encased hot-pink tree. There are no ornaments. There's no foliage. There are lights. And lots and lots of butterflies.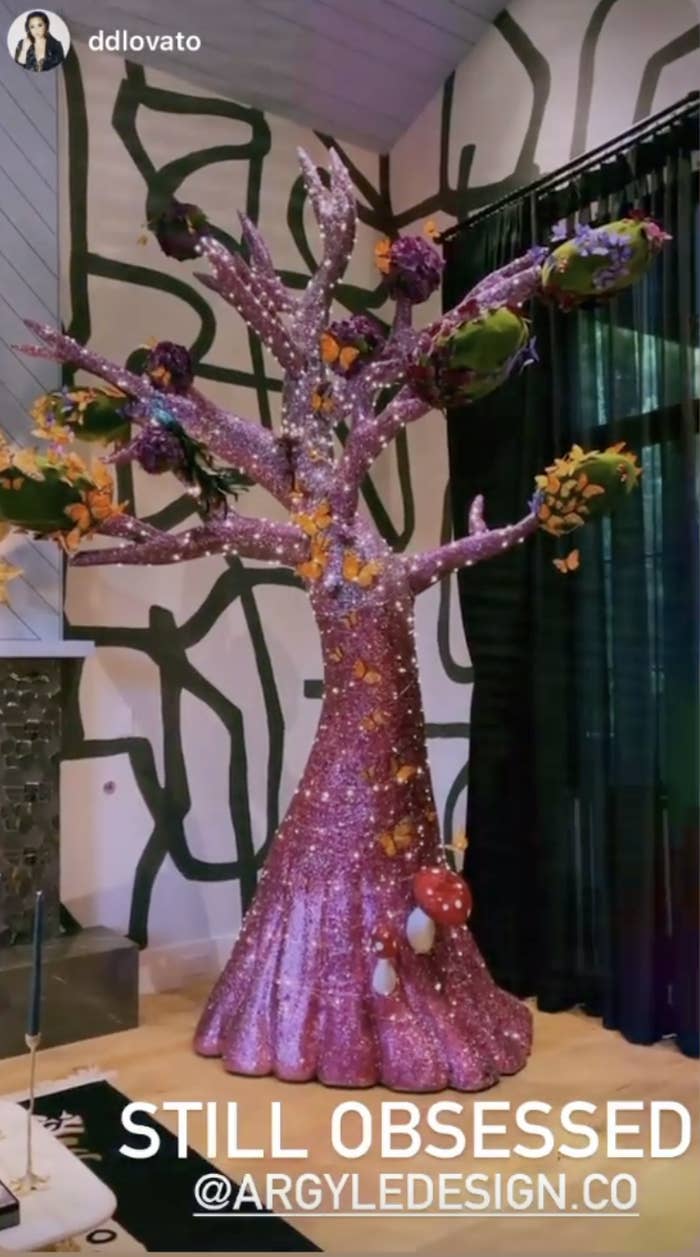 The only red and white on the tree comes in mushroom form at the base of it.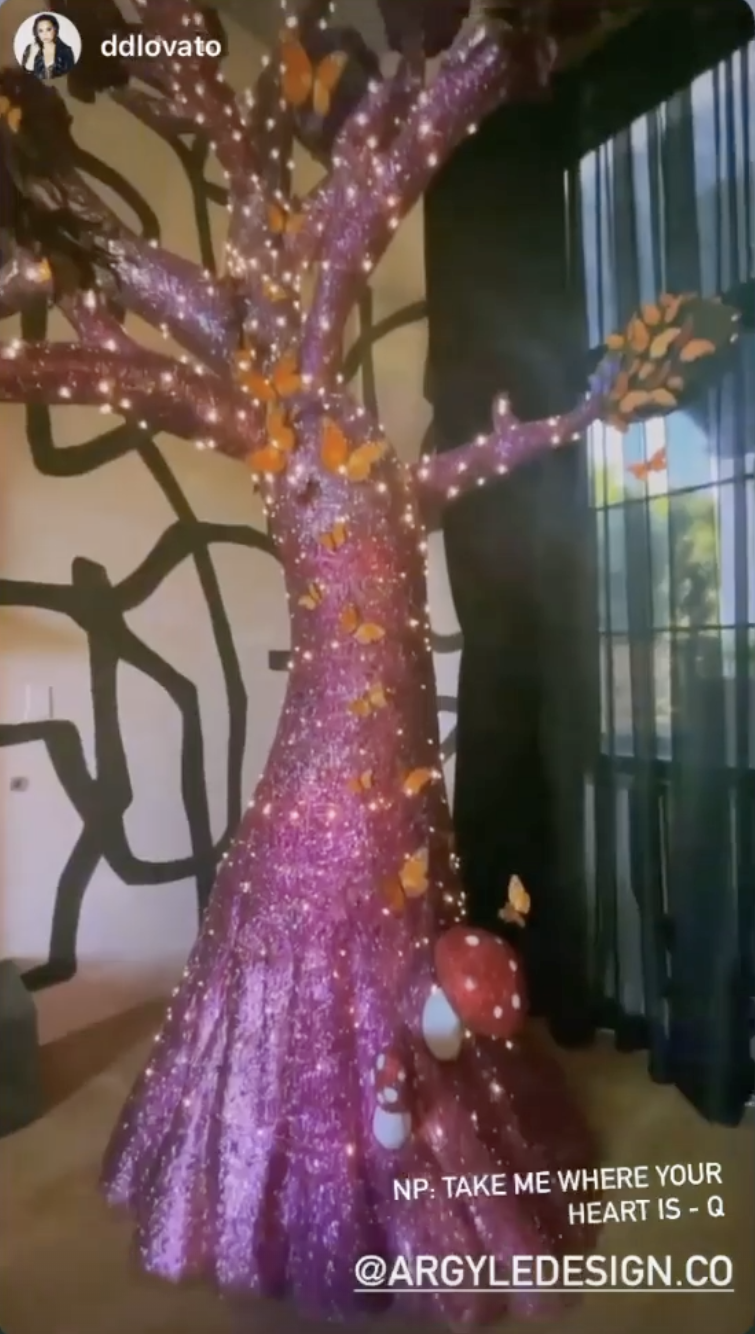 "Best tree everrrr," Demi wrote when she posted a pic of it, explaining, "Unconventional year = unconventional tree."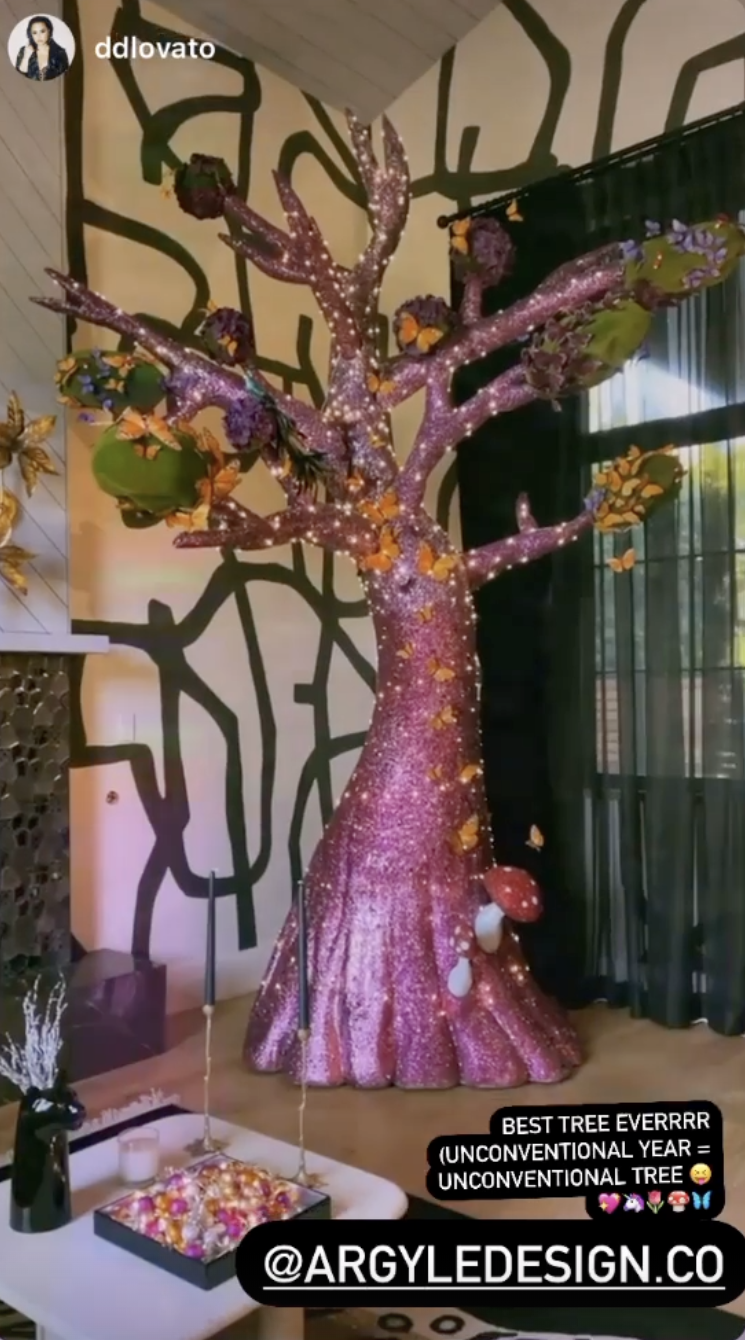 One traditional Christmas decoration that Demi honored, though, is Nutcracker dolls — she has two placed next to one of her crystals.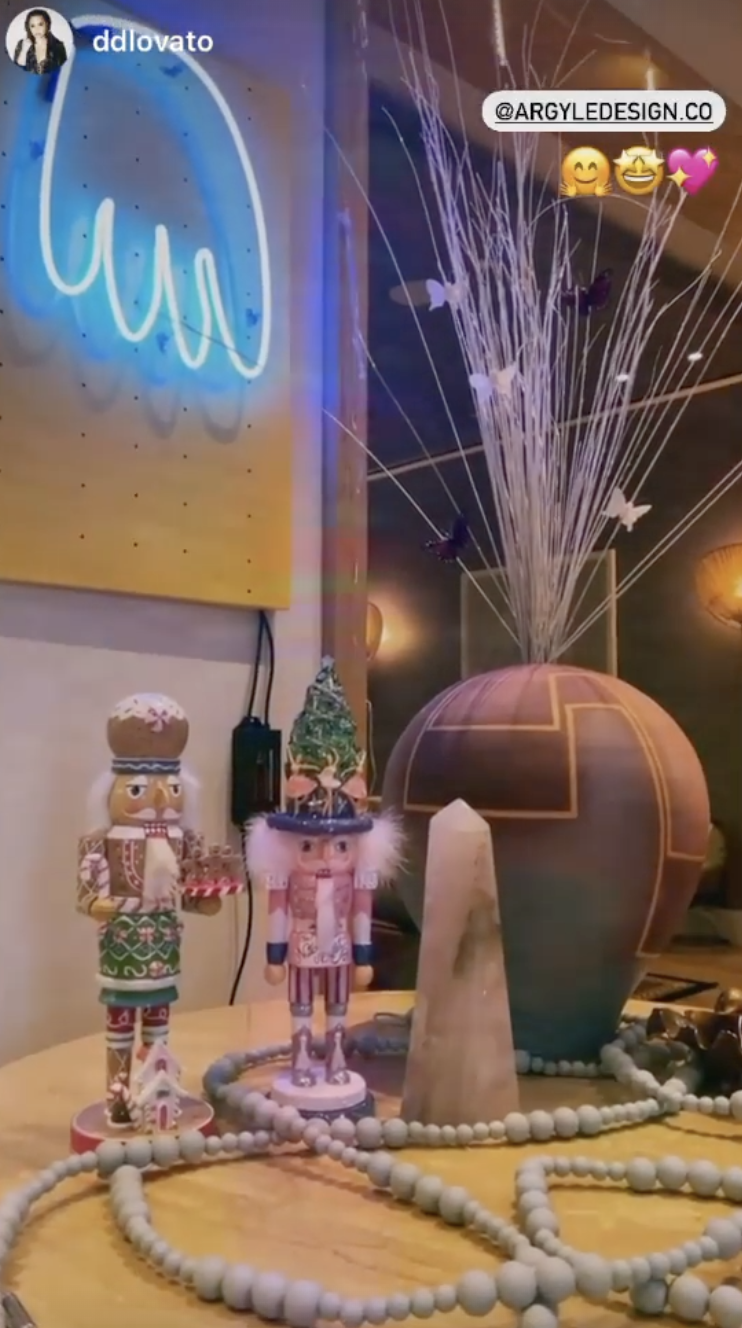 Considering what an anomaly this year has been, a break from tradition does feel fitting.
Source: Demi Lovato Went An "Unconventional" Route With Her Christmas Decorations This Year And They Are Really Something