When 26-year-old Wendy Counts isn't taking care of her four children or running her Etsy shop, she's volunteering at A Preferred Women's Health Center of Charlotte — an abortion clinic in North Carolina.
Wendy volunteers through an organization called Charlotte for Choice, which trains people to be Clinic Escorts and Clinic Defenders. "As a Defender, we hold up parking signs and talk over the protesters in hopes that the patients don't hear them," she told BuzzFeed. "When I'm an Escort, we help patients from their cars to the door with an umbrella to shield them from seeing/hearing the protesters."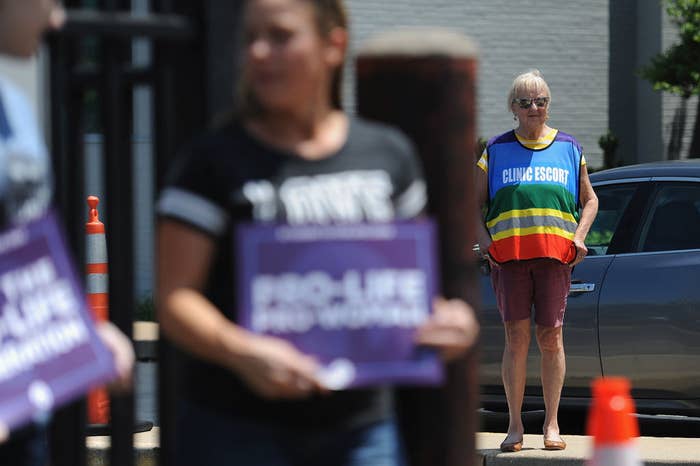 Last week, Wendy was working as a Defender when she heard one of the protesters named Jennifer — who was with an organization called Love Life — call a patient a coward. "The organization she's with doesn't condone them degrading patients, as they always say they're there to change people's hearts. It got me so heated because if I were in a patient's position, why would I come to someone like Jennifer who called me a coward in my most vulnerable state?" Another clinic volunteer caught Wendy's reaction to Jennifer's comment, and uploaded it to TikTok:

"I had to say something," Wendy said. "You're supposed to be spreading love and light, yet you are tearing down a person who is dealing with so much already. These patients are scared when they see people like Jennifer."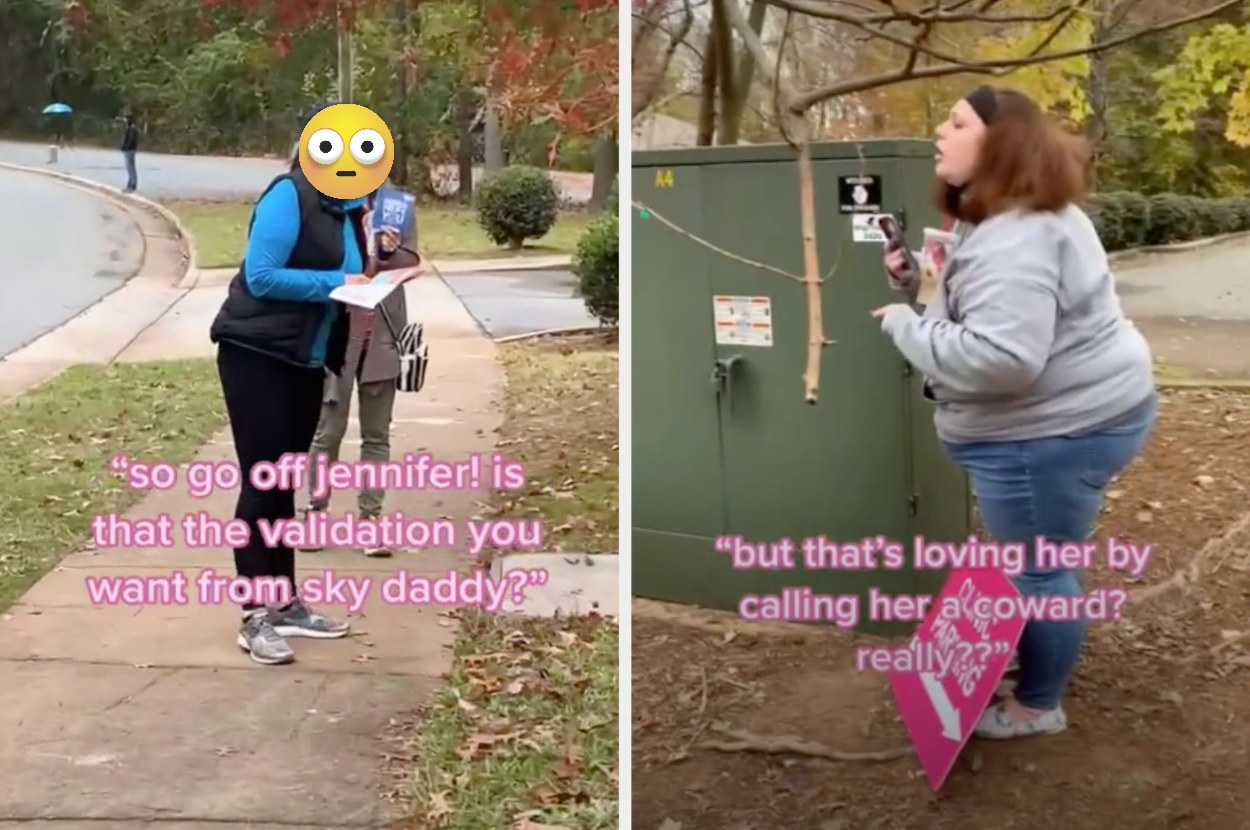 After blowing up on TikTok, the video began to make waves on Twitter. It became so popular that Wendy's unique term for god — "sky daddy" — started trending.
After their altercation, Jennifer asked Wendy to brunch so they could speak one-on-one in private. At first Wendy was reluctant, but she finally gave in. "I said, you know, I just feel that if you show these people more compassion than just yelling at them and degrading them, they might be willing to talk to you. And she said, 'It would seem like I'm degrading to people who don't like the word of god.'" They struggled to find common ground, but Wendy said their conversation was overall civil and "somewhat pleasant."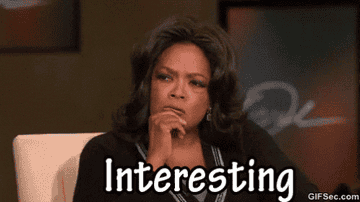 "Jennifer, I feel like, can be a good person that does bad things because she's misinformed," Wendy said. "If she could open her heart more, it would change her mind some."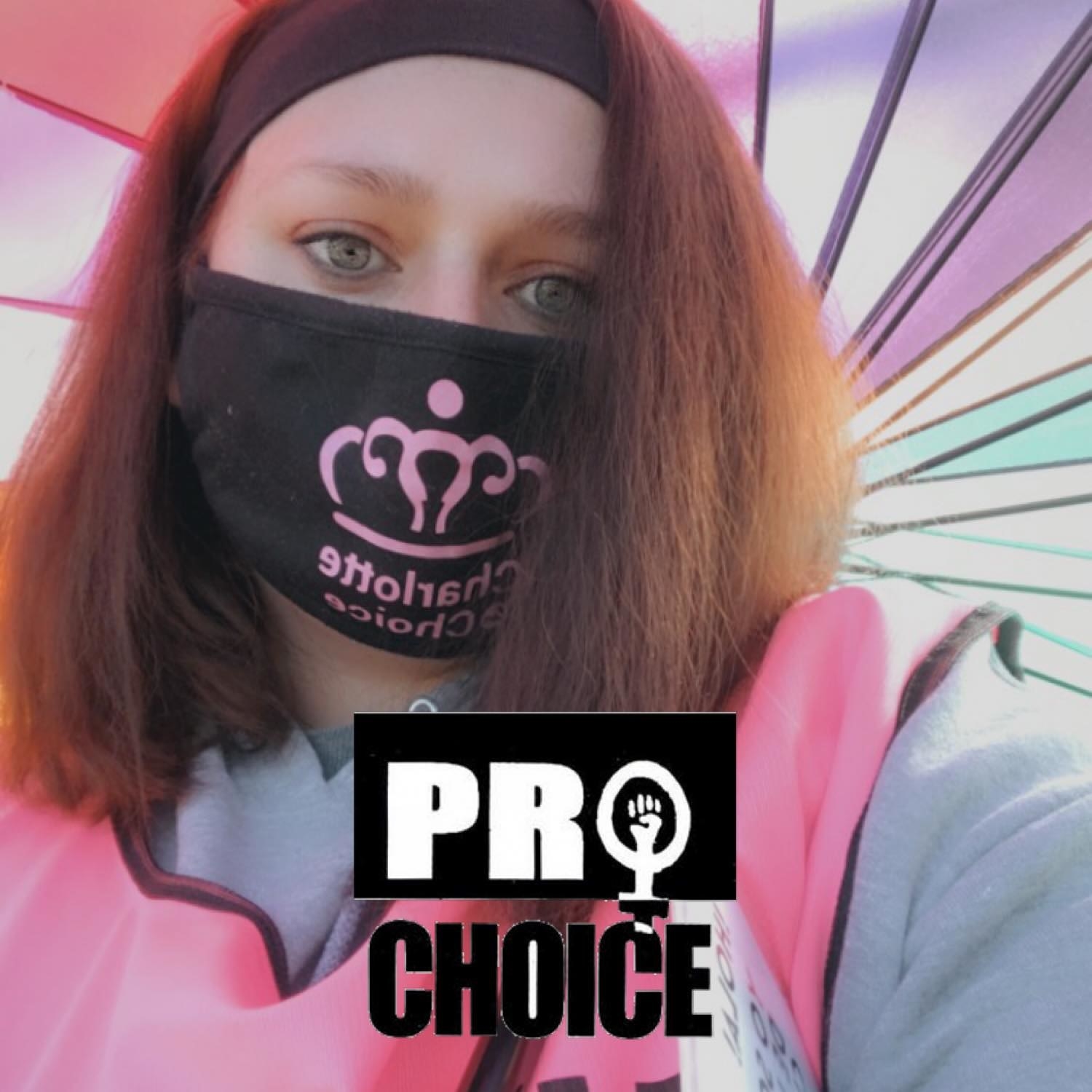 If you want more information on becoming a Clinic Escort or Defender, you can visit Planned Parenthood or reach out to a provider in your area.
Source: An Abortion Clinic Volunteer Went Off On A Protester For Calling A Patient A "Coward" And The TikTok Is Going Viral